- ARITA WARE HISTORY -
Arita is the birthplace of Japanese porcelain, with a rich history developed over the centuries, producing superb ceramics of many kinds for 400 years. The art was introduced to Japan in the early 17th century by Korean potter Yi Sam-pyeong, who discovered high-quality kaolin (China clay) on Izumiyama hill in Arita.

From the 1610s to the 1650s, Arita's ceramics were called Early Imari, named for a port town, and Sometsuki was the dominant style of decoration.

Around 1643, polychrome overglazing was first mastered by Sakaida Kakiemon I. The Kakiemon style came into fashion some years later, with its milky-white base showcasing the delicate paintings of Kakiemon. Around this time the Dutch East India Company distributed Arita ware across Europe.

In the Genroku era (1688–1704), Kinrande style emerged, taking the place of Kakiemon. Kinrande ware can still be seen in museums and palaces around the world today.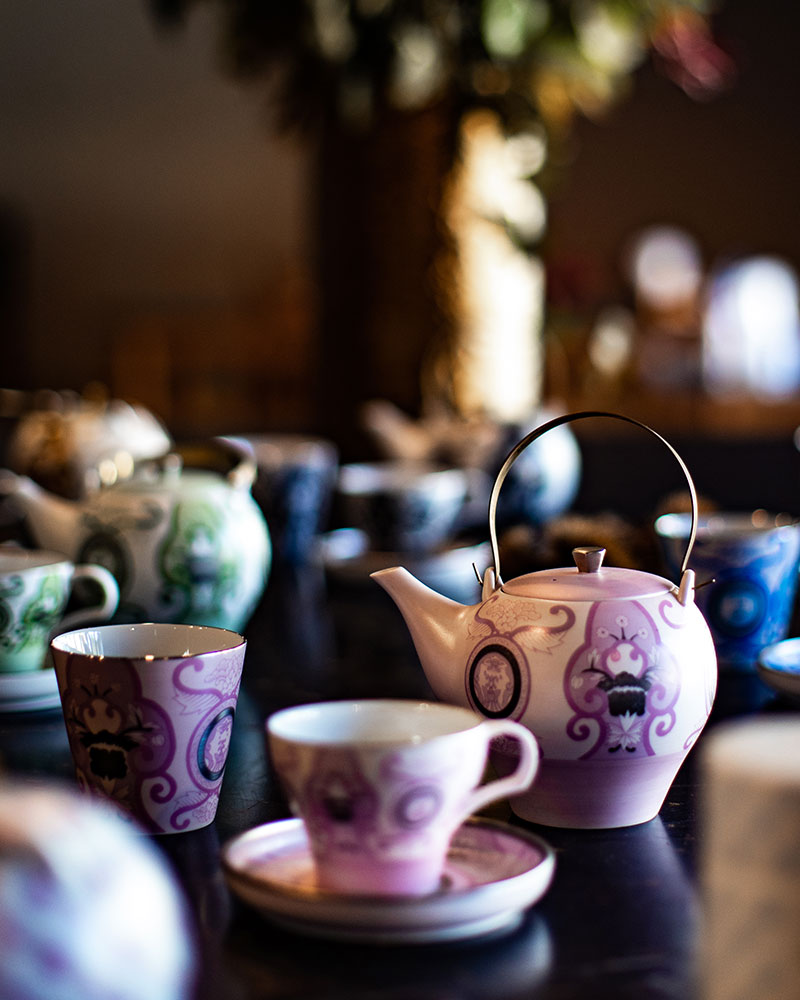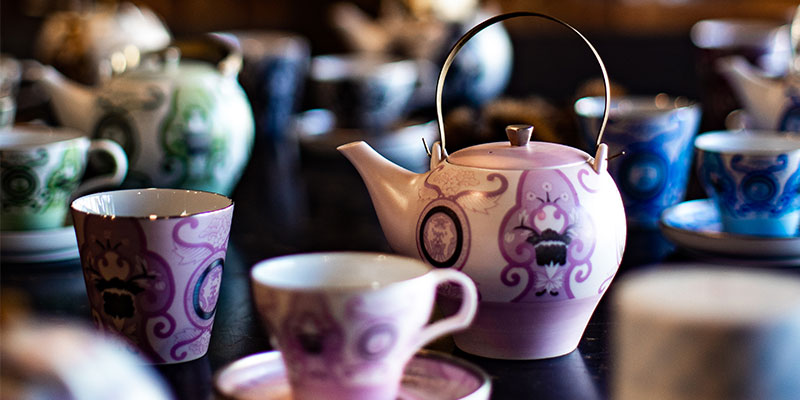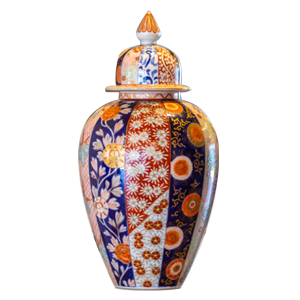 - Area Information -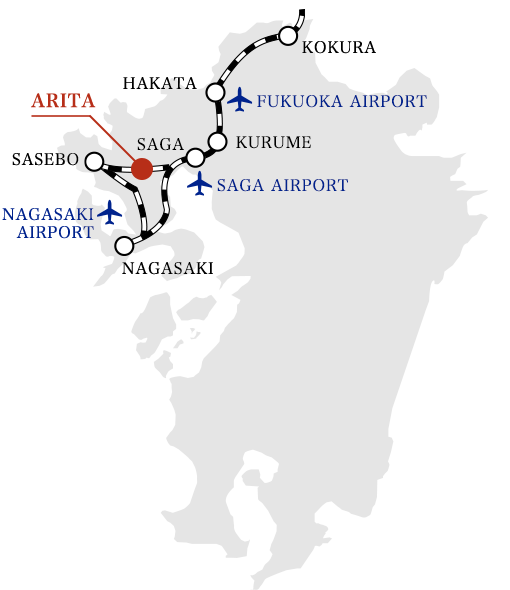 Arita Town is accessible by train from Saga, Hakata, Haiki, and Sasebo Stations. Alternatively, from Kyushu-Saga International Airport take a limousine taxi a popular, comfortable choice for airport transfers in Japan.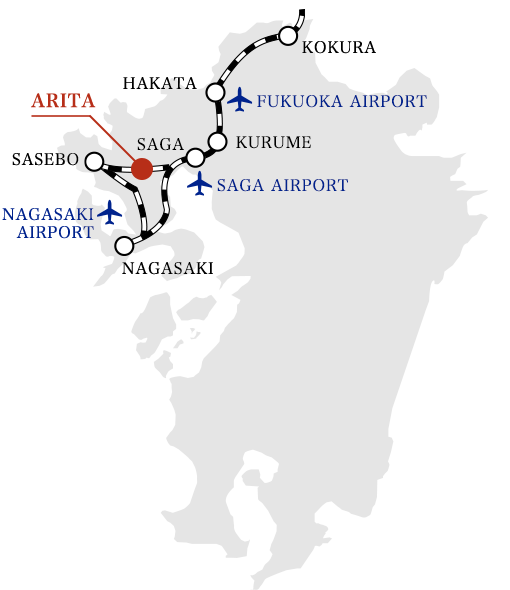 【Access by JR Train】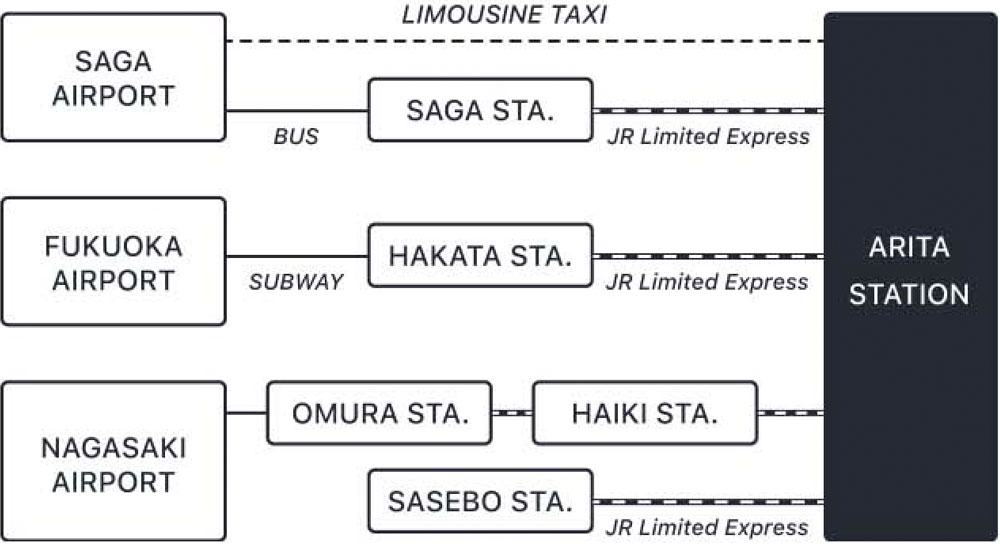 Train from Saga Station to Arita Station
40 minutes by limited express Midori/Huis Ten Bosch (hourly)
Train from Hakata Station to Arita Station
1 hour 20 minutes by limited express Midori/Huis Ten Bosch (hourly)
Train from Omura Station to Arita Station
45 minutes to Haiki Station by rapid train; 10 minutes from Haiki Station to Arita Station by limited express

【BOOK A LIMOUSINE TAXI】
Direct transfers between Saga Airport and Arita for 2,000 JPY. Booking required by 4 pm the previous day.
- ABOUT ARITA WARE -
【ABOUT ARITA WARE】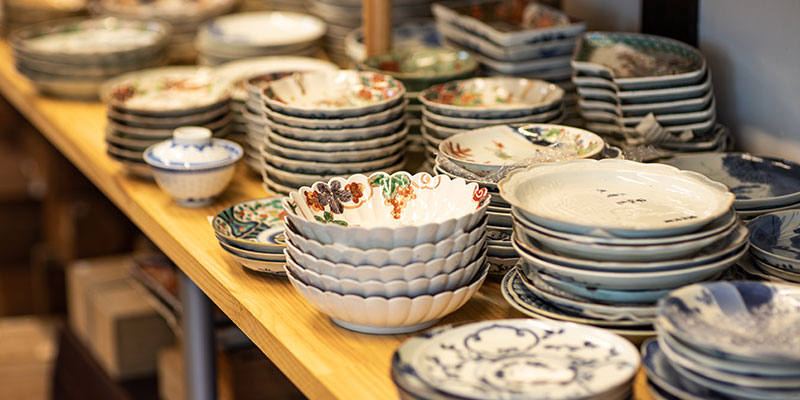 Arita ware remains a representative craft of Japan, its numerous forms expressing the versatile beauty of Japanese porcelain. Shaped over time by Korean roots, competition with China, and science from Germany, the resulting styles are uniquely Japanese.

- Iroe
'Iroe' refers to glost-fired ceramics with patterns applied that fuse at low heat, before firing again.
- Seiji
'Seiji' is made by adding cobalt oxide to a transparent glaze, producing a blue-green color with reduction firing.
- Hakuji
'Hakuji' has a transparent, high-fired ash glaze, with low iron content, producing pure white porcelain.
- Sometsuke
'Sometsuke' has blue patterns painted using iron, copper, or cobalt, before covering with a transparent glaze.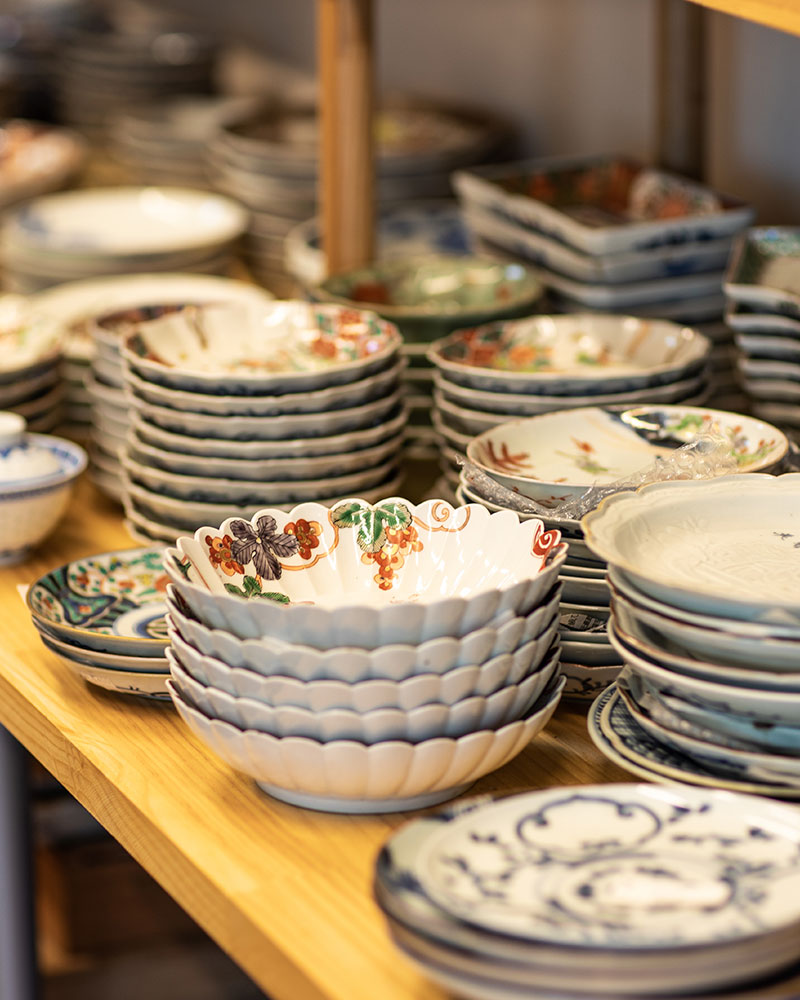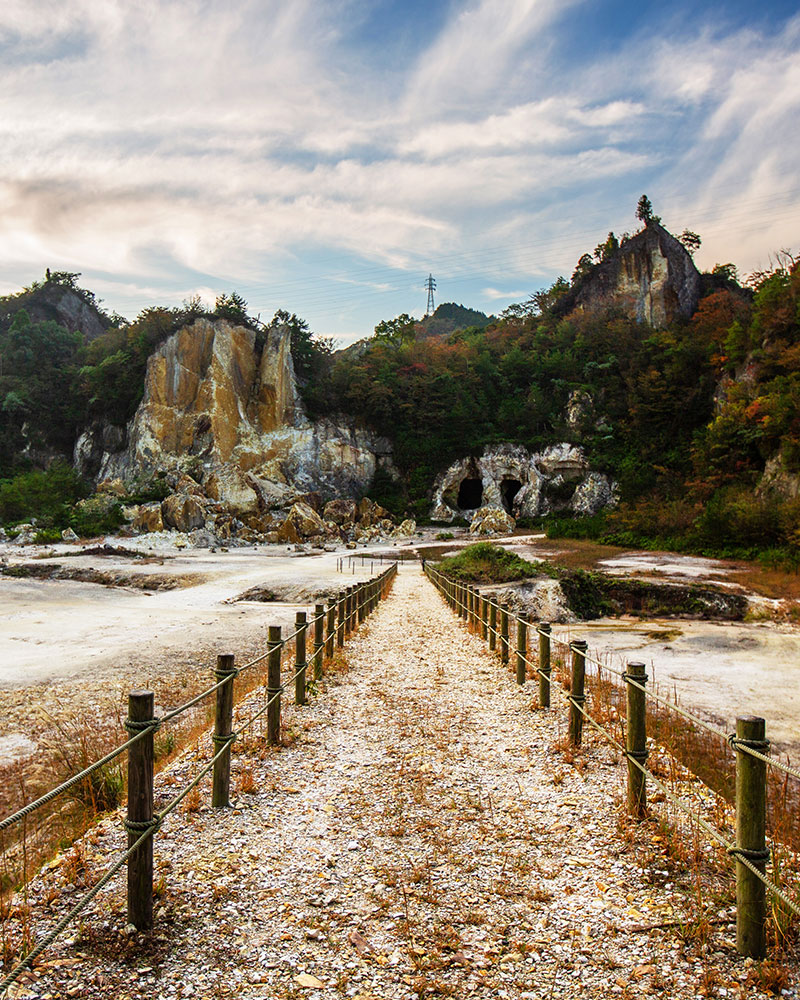 【ARITA TOWN HIGHLIGHTS】
- Izumiyama Quarry
Izumiyama Quarry, known as the birthplace of Japanese porcelain, is where Yi Sam-pyeong discovered the kaolin that started everything. The quarry is now a park, and the site for a special annual sumo event in mid-November devoted to a local mountain deity.

- Visit the Kuromuta Oubou district
Visit the Kuromuta Oubou district to see the tall chimney stacks of Arita. These enormous red-brick constructs are also known for the Arita x Santa Project you can see Santa Claus climbing up from early November until Christmas.

- Arita Dam
Arita Dam is a recommended walking spot. The lake here is called 'secret color lake' as blue-green waters reflect the verdant forest all around, in greens, reds, yellows, and orange, depending on the season.

- Tanada of the Take area
Rice is the lifeblood of Japan, and Arita has many tanada (terraced rice fields). Its most famous tanada is of the Take area, declared one of the "best 100 tanada in Japan" thanks to its spectacular scenery and sunsets.